The iconic London Eye
Facilities for disabled visitors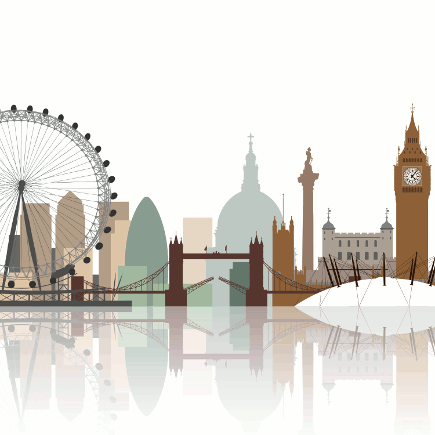 Interesting facts
The wheel is the second highest public view point in London and is located on the south bank of the River Thames; the other name that is known by is the Millennium Wheel.
The height of the giant Ferris wheel is 135 meters and it has 32 sealed passengers' capsules and they are all named after different boroughs in London, except for one which was named after the coronation of Queen Elizabeth II, to mark the sixtieth anniversary on June the 2nd 2013.
The 32 capsules can hold up to 25 people each, the wheel travels 26 cm per second, or 0.6mph and it takes about 30 minutes for a full rotation. The speed of which the London eye rotates allows people to get on and off the capsules without requiring the wheel to stop, but because it is disability friendly and accessible it is occasionally stopped to allow elderly and disabled people to get on and off of the capsules.
The London eye is the most visited paid attraction in Britain and yearly rotates 7668 times, which is an impressive 2300 miles. Depending on the weather visitors can see as far as 40 km from the top.
Planning your day out
You've met someone online, built the start of a good relationship and finally asked them to go out on a real date and they said 'yes'. Brilliant.
Getting that 'yes' is an exciting, and for most people a somewhat scary, first step. It's a great feeling to have that first date to look forward to. If you asked along the lines of 'would you like to go out sometime' then be sure to set a firm date that you can both meet – don't wait too long, you want to ride the wave of excitement!
To make things easier and more relaxed for yourself on the day of the date we recommend that you organise a few little things before hand. Being organised will not only help the day to go as you would like, but it will also show your date that you care enough about them to put that effort in.
The first thing you will need to do for this particular attraction is book your tickets in advance. The London Eye caters for those with special requirements or disabilities, however the staff do need advanced notice to make sure the correct service is provided. Certain visitors may need the wheel to be stopped to allow them to embark/disembark (normally the wheel continues to rotate), plus due to safety rules there is a limit to how many wheelchair users are permitted aboard at any one time.
Turning up without booking and hoping for the best is certainly a recipe for disaster! In this case it's not only going to ensure that you can get aboard, but it will also remove that boring time of queuing for tickets – at peak times this can be quite a wait. Your date will be impressed when you take them straight past the queue and right onto the Eye, which can only be a good thing.
Getting there
Now that you know where you are going, and when it will be, you can start to think about how to get there. If the date is a while off, then just relax for now – it's best to check near to the time you are going so the route is fresh in your mind and you will see if there are any disruptions on the route.
Getting to the London Eye is easy, London public transport has very well organised links and there is no need to panic or worry about your trip. Most of the rail and tube stations are disability friendly and ready to cater for the needs of people with different accessibility requirements. The staff on duty are always there to help should you require any assistance.
Planning ahead is essential to ensure that you will be at the meeting point on time. The last thing you want to do is leave your date waiting – that's not going to make a good first impression! Arriving a little earlier so that you can welcome your date as they arrive is a nice touch and will make them feel special and more relaxed. You should ask your date how they will be getting to the Eye, it might be that you can take a slightly different route yourself and meet them earlier to spend some of the journey together and arrive at the Eye already relaxed in each other's company.
There are some great tools online which will guide you in every aspect of planning your journey, including details of which stations are best disabled access and can even give you a printable guide to follow on the day. Please see the useful links section at the bottom of this page to find these.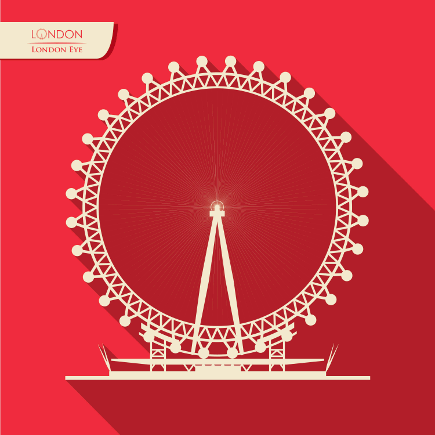 The wheel
You've organised your date, you've planed how to get to the London Eye and the day of the meeting has finally arrived. You can relax and look forward to meeting your date and spending some quality time together. Now you can enjoy the results of your planning and organising, a smooth and stress free day awaits! Much better than leaving everything to the last minute.
As you arrive you can both enjoy the impressive view of the London Eye towering in front of you at a staggering 135 meters high.. not long now and you'll be enjoying the view from the top. The scale and sheer size of the wheel is something that is hard not to be impressed with, it's so gigantic that everything around it looks tiny by comparison.
Remember that the date is not just about this wonderful landmark – be sure to pay attention to the person you are with, they are the reason you are here after all. Paying a compliment here and there throughout the day will let them see that you care and will make them feel special and appreciated.
While you are awaiting your boarding time, there is plenty to see and talk about around the attraction, so it should be easy to keep the conversation flowing and for you both to enjoy your surroundings.
Before you know it, the time to get on board will arrive! Taking your date straight past the queue and making your way to the boarding area is sure to impress your date, no boring queues for them today, a sure good point for you!
Remember that the wheel goes slow, which is great as you get plenty of time up there to enjoy the views, one thing though is that the only toilets are on the ground! There's nothing worse than feeling the call of nature just as you are on the way up – it will spoil the whole trip, so be sure to take the opportunity to go before you embark. There are disabled friendly toilets available should you or your date require these facilities.
The feeling of entering the capsule is incredible, surrounded by the glass you get a sense of what is to come. As the eye rises towards it's peak you and your date can really enjoy the views, with the magnificent River Thames stretching out from East to West in front of you. Look out for famous landmarks like the Houses of Parliament, Buckingham Palace, St. Pauls Cathedral and more – maybe one of those could play host to your second date?
If luck is on your side, and you get a nice clear day, you will be able to see as far as 40km from the top – all the way to Windsor Castle. As you reach the peak you will be at the second highest public point in the City, second only to the Shard. The Shard doesn't spin though, so we think the Eye wins. You can impress your date with your expert knowledge of these things.
After the visit
You had a fantastic time visiting the London Eye with your date, enjoying each other's company. You have been on the wheel and had an unforgettable experience of seeing the skyline of London with all of its landmark buildings. The great news is that the date doesn't have to end as the wheel comes back down. The South Bank and around the London Eye has many places that you can see to extend your time out if you or your date are not in rush to leave.
Strolling around the River Thames or visiting a place to have something to eat, there are many fun things that you can consider doing to spend more time together. Talking about the fun time you've had and enjoying each others' company would be a great way to end the date.
Every end of an enjoyable day can be a little sad! To lift the spirits and end on a positive it's good to ask for a second date. If you have both enjoyed your time together it's a great time to carry things on, and it will give you both a little buzz to leave with, knowing you have another fantastic date to look forward to soon.
Useful links
Here we have selected some useful links for you to check if you're interested in planning a visit to the London Eye.
London Eye Visitor Information
Here you can find more information about the location and directions, opening times and everything that you would need to know in connection with your visit to the London Eye.
TFL Journey Planner
Here you can plan your journey and check which stations suit the best your disability needs.
Disability Information for the London Eye
If you or your date needs a special access or other requirements, then the team at the London Eye will be able to help you. The contact number is: 0871 222 0188 (calls cost 10p per minute plus network extras) and is open 9.00 am – 5.00 pm Monday to Sunday, or the alternative email is accessiblebooking@londoneye.com.
Sign up now to get started!