Finding your perfect match with DisabledDatePlace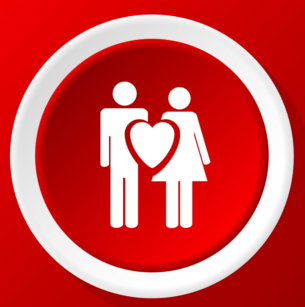 Single people living with different kinds of disabilities sometimes can find the process of dating difficult , because of the effects their disability has on their every day lives. With joining online dating disabled singles that previously have struggled to find dates, now are able to meet a wide range of singles and find their perfect matches.
Disabled singles who are looking to find love and friendship can benefit immensely from online dating that specialises in dating for singles with visual and physical impairments. Joining a dating website where you can meet like minded singles and connect with people that deal with the same difficulties in everyday life, can make the process of finding new dates and your perfect matches a lot more enjoyable and fun.
DisabledDatePlace is a matchmaking and dating website where hundreds of singles look to meet new friends and dates every day. If you are not a member yet you can join now for free and meet and chat to members who are online now.
We are here and we are committed to help differently abled singles who are joining our disability dating website to find love and begin new relationships. In this article we have narrowed some important steps that every member who is serious about finding love should practice in order to make the process of finding their perfect match quicker and easier.
Decide what you are looking for …....
Finding your perfect match can be an easy and enjoyable process if you know what you are looking for. For every one who is serious about finding the special person in their life sooner, should decide what are the important characteristics in the person that they are looking for and who would be their perfect match.
Narrowing the criteria, what is important and what is not so important in the person that would be perfect for you, can help you to concentrate on the search and find the special person you are looking easier. But singles should be careful of being too specific and having a very narrow search, which can result in missing someone special out there just because they do not 'tick the right boxes'.
Here are some examples, is it very important for you that the person you are going to spend the rest of your life with is a non smoker, or maybe you don't mind if they smoke occasionally. Are you looking for someone who wants to have children, or you would prefer if they was not interesting in having children. There are things with which we can compromise and things with which we would not be happy at all, and you will have to decide which are these things that would be important for you.
Everyone who is single and serious in finding someone to share the rest of their life with should take their time and think about the priorities that they have. Having said that we have to still be prepared to make compromises and be ready to be with someone who is different from what we expected.
Be ready to say yes …..
The best way of finding out if you would be interested in someone is to go out on a date with them. Sometimes knowing what we are looking for and just meeting someone online is not enough to decide.
Take every opportunity to meet other singles in person and spend real time with them, this is the best way to find out if you really like someone and if they can be your perfect match. People can be very different from the idea we have created about them from chatting online and exchanging messages.
Be prepared to ask other singles to go out on dates, even if it feel a little strange in the beginning do not be afraid to ask. With time and more experience you will feel more comfortable in doing it and you will enjoy meeting new singles. When someone else wants to get to know you more accept the date, even if you think they might not be what you are looking for give other singles a chance and you would be surprise to find out that you might like them a lot.
There have been and will be many times where singles ended up finding their perfect partners after going out on a date with a person they thought that it is not the right just from messaging.
Using our online search
As you have noticed from using our dating site we have two different search options to use to find your perfect match. One of them is the quick search and the second one is the advanced search.
Using the quick search you can narrow your search by age and location of other members. Which is great to find singles that live in your area and singles that are your age gap. You can find singles that live near your and get to know them better before deciding to meet them in person, which would be easier if they live in your area. But as we mentioned above we should be open minded and have a wider search to get to know more singles.
The advanced search as the name tells us is for narrowing our search. We have 23 different criteria that you can set up and see the single members that would fall in your search. Using the advanced search is a great idea to see the singles that can be your perfect match but to get the chance of meeting different singles we should be open minded and see what other singles are out there.
The opposites attract
We recommend to our differently abled single members before settling with someone they should try go out on dates with as many singles as they can. For example single people with hobbies and interest that are different to theirs, and that they have never been out with before because they thought that they do not have anything in common.
As we all know the saying 'the opposites attract', you might be surprised and find out that you really like someone that you would never thought of meeting before. One of the many positives of being a members of a dating site for disabled singles is that you have the chance of meeting a wide range of singles with a different kind of disabilities, and people that you would never met before if it was not because of joining our dating website.
Finding your perfect match can be very easy and enjoyable process, follow our advice and tips and leave the rest to us. We have hundreds of active members and we are confident that everyone who joins our site can finds that special person in their life. Singles with visual and physical impairments can find like minded dates and partner, and improve their social life immensely.
If you are not a member already join now and see what we have for you. There are hundreds of single members looking to meet their perfect match and that might be you.