Getting in touch with your matches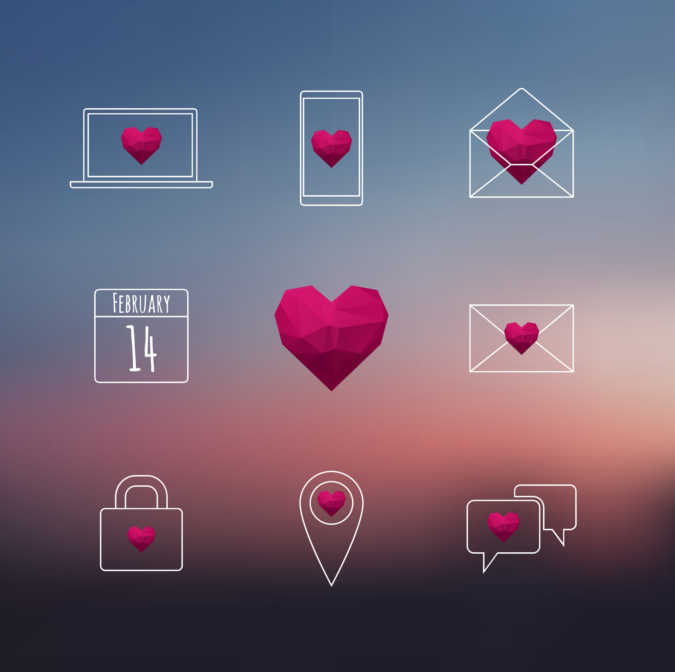 We all need love in our lives, we need to receive love and we need someone to love too. At some point in our lives, for some people that moment comes sooner and for others later, we all realise that we need to find someone to love, and share our lives with that person.
Singles living with different kind of disabilities might face more challenges in finding the special person in their lives, but everything is possible if you choose the right way to make your dreams come true. We are here to help you in your journey of finding love.
If you are living with a disability joining a dating website that specialises in dating for singles with visual and physical impairments, can give you the chance to meet like minded singles and people who know what are the challenges to live with a disability. You can feel more relaxed and concentrate on enjoying meeting other singles looking to find love, instead of worrying about explaining that you have a disability.
Online dating is all about meeting new singles every day and at our dating website we like to help our members to get in to the online dating world and enjoy their experience.
If you are new to online dating and you are not used to contacting other single people first, it might feel a little strange in the beginning. The confidence of getting in touch with other singles and organising dates builds up with experience, but this is perfectly normal there are many other singles that are new to online dating. The most important thing is that everyone is here to find love and someone special in their lives. The more active you are the bigger the chance of finding your perfect match is, so do not waste time and begin meeting new people.
There are different ways of getting in touch with other members, there is no right or wrong way to do it but you can choose the option that reflects the best your personality and the one that you feel most confident using.
After becoming a member of DisabledDatePlace and having been to the search area to browse other single members' profiles you will find people that you like, and the next step will be to get in touch with them.
Send a 'wink'
Show some interest to members that you like by sending them a 'wink'. Sending a virtual 'wink' to someone means a lot in online dating, it is like seeing someone at a party or in the cafe shop and smiling at them.
You can also send a wink to someone that you've seen the profile of and want to get to know better, but are not ready to send a message to yet. By sending them a wink you can find out if they are interested of getting in touch with you.
Start flirting with other singles
All of our members are singles and are looking to meet new dates and find someone special, so why not use our feature 'flirt'. If you see other member's profile and you think the person is attractive, you can send them a 'flirt' to get their attention and make the first step of getting in touch with them.
Send a card
If you want to show your romantic side to someone that you like send them a card. This way will definitely help you to be noticed and also you can show them your personality. Choose one of our love cards and add a message to make it personal, the person who receives it will appreciate the time that you have taken to choose a card and will make them feel special too.
Send a message
Creating your first message to someone is very exciting and you should take your time to come up with a message that will help you to be noticed. Before you start writing your message read their profile so you can create a title that is personal to them by using information from their profile. Most of the messages with titles 'hi' get deleted and this is the last thing that you want to happen to your message.
Create a unique and personal message. Ask them a few questions in connection with the profile, that way they will see that you have read their profile and not just seen their picture before contacting them. Make sure that the message is not too short but too long either, so they can finish reading it and send you a reply.
Send a chat request
After you have been in touch with someone for long enough time and you want to talk to them before going on a date, chatting is a the alternative to a phone call. Some of our members prefer to chat with their matches to help them to get ready to have a conversation over the phone.
With our long time of experience in online dating we recommend that you chat or talk over the phone before deciding to meet someone in person. It's a completely different experience from exchanging messages and that will help you to make a decision if you want to go on a date with that person.
Our system supports all ways of communication that you need to be in touch with other singles and to get to know them better before going on a date with them. Using our system will protect you from exchanging your personal details like email address and other social media accounts with people before you get to know them better.
Now you are ready to start your online dating experience and meet new single people who are looking to find their perfect match. If you are not a member yet of DisabledDatePlace why not join now and see who is online. You can browse our single members' profiles and contact people that you find attractive.